Join us at the Farm!

If you're curious about your food or just looking for a fun family outing, you are invited to the second annual

Local Food and Farming Celebration

,

Sunday, September 10, 1 PM-5 PM

. You and your family are invited to visit several farms located west of Atlantic and experience organic and conventional farms including vegetable fields, fruit trees, and row crops. The tour also includes beekeeping and livestock. Get to know the farmers and get the kids up close and personal with dirt, veggies, tractors and animals! This event is free!

A local foods dinner will follow the meal. You can find more information on the meal below.

​

Visit any or all of the farms between 1:00pm and 5:00pm. Each of the farms will offer guided tours at 1:00, 2:00, 3:00, and 4:00, but come any time. Produce or other goods may be available for purchase. Displays and food-related activities may be part of the respective open house events.

The farms are located on or within a mile of Highway 173 between Atlantic & Elk Horn. Look for a map in the event photos and, on September 10th, look for signs along the

Highway.

---
Local Foods Meal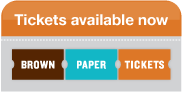 Enjoy
a local foods meal made with ingredients from farms surrounding Atlantic, Iowa! Enjoy stuffed pork from local farmers prepared by Atlantic's own, Sweet Joy Shoppe. The sides will be a Tour of Local Harvest with a variety of flavors to tantalize you palate! Dessert will be apple pie and aronia berry cobbler made with the freshest apples and berries from area farms!
The meal will be served at 6:30pm on Sunday, September 10th at Sweet Joy Shoppe and doors will open at 6:15.
Tickets are $18 and are available at:
http://www.brownpapertickets.com/event/3078662
---
Map & Farm Bios
Harrisdale Farmstead

​

Gil & Ardy Gillespie

60182 Dallas Rd

Atlantic, IA

Ardy and Gil Gillespie operate Harrisdale Farmstead at which they are working to establish a diverse planting of nut and fruit trees, berry bushes, vines, brambles, and asparagus as well as producing both annual vegetable crops they sell at the Atlantic Produce in the Park and Elk Horn Farmers' Markets and pasture-raised lamb. A main Farmstead goal is cultivating our local community and people's well-being through healthful foods from a highly productive system that builds soil, is resilient to weather extremes, fosters beneficial organisms for resistance to diseases and pests, and is consistent with organic principles. Ardy and Gil are also principals of Harrisdale Homestead, a project of the Wallace Foundation for Rural Research and Development with the mission of seeking to contribute to rural vitality and sustainability by facilitating activities that foster local food and agriculture, cultivate community, and promote democratic participation and leadership.

Rolling Acres

Larry Harris & Denise O'Brien

59624 Chicago Rd

Atlantic, IA

rollingacres76.com

Larry Harris and Denise O'Brien operate Rolling Acres Farm, the farm on which Larry grew up. They have been farming using organic practices for forty years and are certified organic by the Iowa Department of Agriculture and Landstewardship. The farm has two acres in production with a wide variety of vegetables. A moveable high tunnel is used to grow produce earlier in the spring and later in the fall. They are a Community Supported Agriculture (CSA) farm that has nearly 40 members in southwest Iowa and the Omaha area. Larry & Denise also sell produce in Atlantic each week at Produce in the Park.

Brun Ko FarmNathan & Emily Paulsen
Exhibit at Harrisdale Farmsteadbrunkofarm.com

Nathan & Emily Paulsen own and operate Brun Ko Farm. They grow a variety of vegetable crops as well as pasture raised beef & pork.. Nathan and Emily want to be very transparent about their farm. They are excited about sharing what goes on on the farm and have worked with EHK-Exira school district and other local organizations to welcome kids and tours onto the farm! Emily & Nathan currently sell produce at Produce in the Park in Atlantic, and the Elk Horn Farmers Market. In addition, they sell beef & pork from the farm. They are in a transition phase and will be adding a road side stand to the farm.
Ari's Fresh Produce
Barry Robinson & Family
59504 Marne Rd
Atlantic, IA

Barry Robinson and family have several vegetable gardens utilizing various techniques for maximizing self sufficiency. Their goal is to produce quality products and locally grown food. Watch Ari's Fresh Produce stand for any vegetables available.

​Master Gardeners will also have a display at Ari's Fresh Produce.


Alan Robinson

Alan & Linda Robinson

53797 590th St

Atlantic, IA

Alan farms and feeds cattle.

Alan will be sharing his insights into contemporary farming and beef production. See different stages of beef calves up close and discover the different food stuffs that they eat!

Smith Generation Farms
Glenn & Fauzan Smith
Pete & Ellie Smith
Exhibit at Harrisdale Farmstead

Glenn and his son, Pete, utilize cover crops to improve the soil as well as their bottom line. They will be on hand at Harrisdale Farmstead to talk about their production practices and to show you some of the equipment that they use including, a combine and a no till drill, complete with GPS!



Dezarae Farm Soaps
Cindy Dooley Workman
Exhibit at Rolling Acres Farm

Cindy has several breeds of dairy goats including Nubian, LaMancha and Alpine. Cindy's goal is to provide natural products that benefit the skin. She hopes for the DezaRae Farm Soaps to reach every country around the world.
Cindy will have an exhibit at Rolling Acres Farm, including baby goats!

---
Gallery
---
Contact Us
For more information about our Local Food & Farm Celebration farm crawl, contact Emily @ 712-249-3187